Welcome to Canyon Sands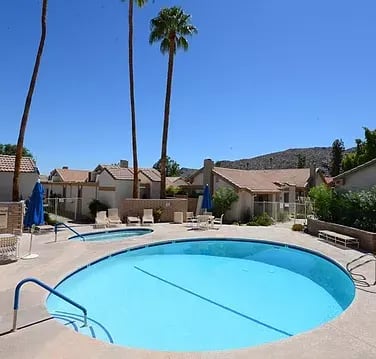 Occupies 33 acres and is located on the corner of Gene Autry Trail and E. Palm Canyon in S. Palm Springs. The condo development is comprised of 299 2 & 3 bedrooms, 2 car garage homes grouped into units of 6 forming horseshoe clusters.

The community has 7 pools/spas and 6 tennis courts, 3 of which are lighted. Sitting areas and rose gardens enhance the park-like feel of the community. Touch photo and enter 'Canyon Sands' in the search box.